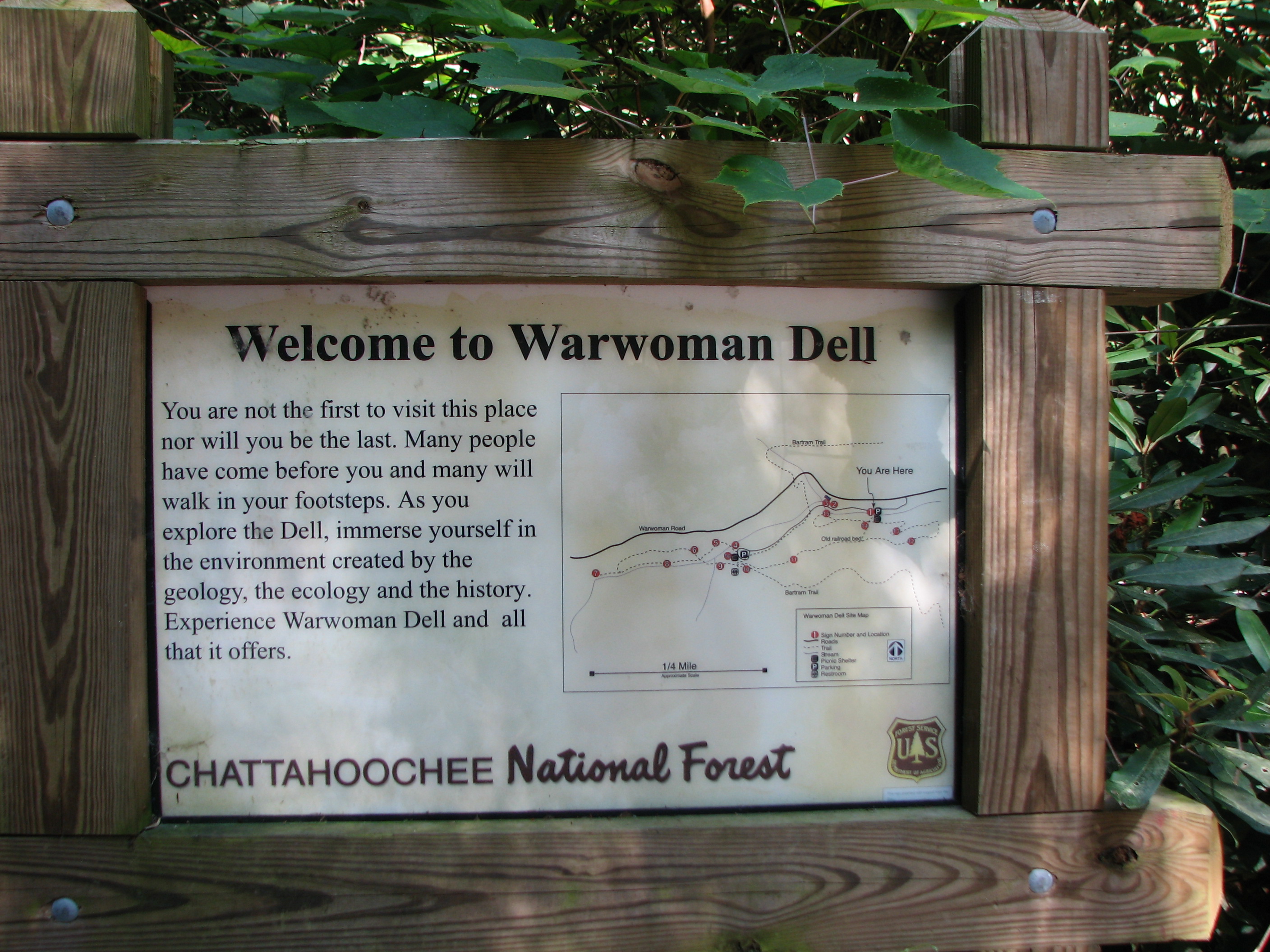 Warwoman Dell is located in Rabun County east of Clayton, Georgia. It is a wooded valley or dell which included Warwoman Creek, which flows through the valley. It is named for a Cherokee woman who was called a "Warwoman".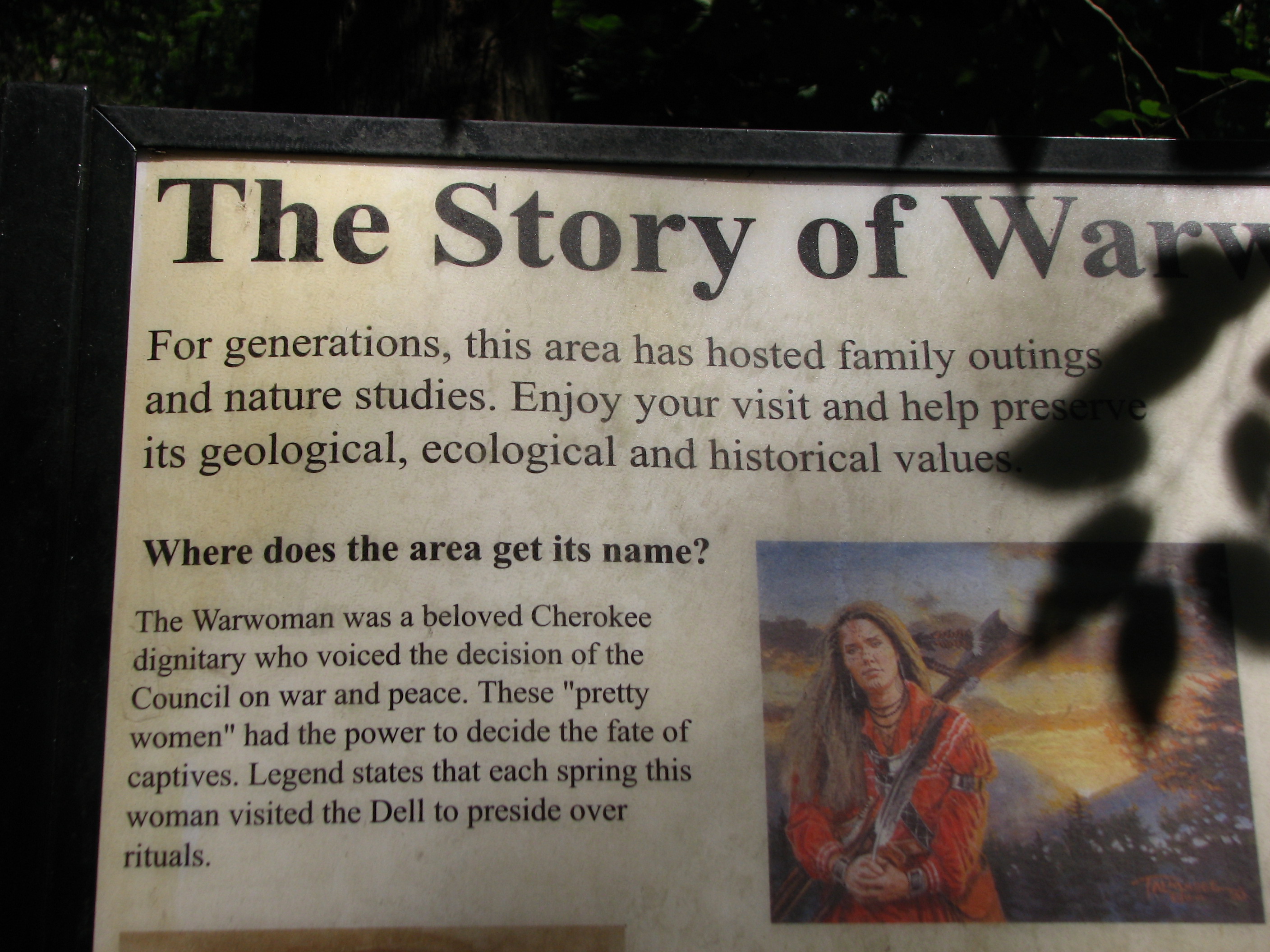 The Cherokee people of this area would gather in this dell in the spring, perhaps for the New Moon Ceremony, and legend tells us that an old Cherokee prophetess, known as the Warwoman, would venture out of the mountains to forcast the tribe's future. Some elders still tell the story of how she buried her divining crystals somewhere in the nearby forest when the Cherokees were removed in the 1830's.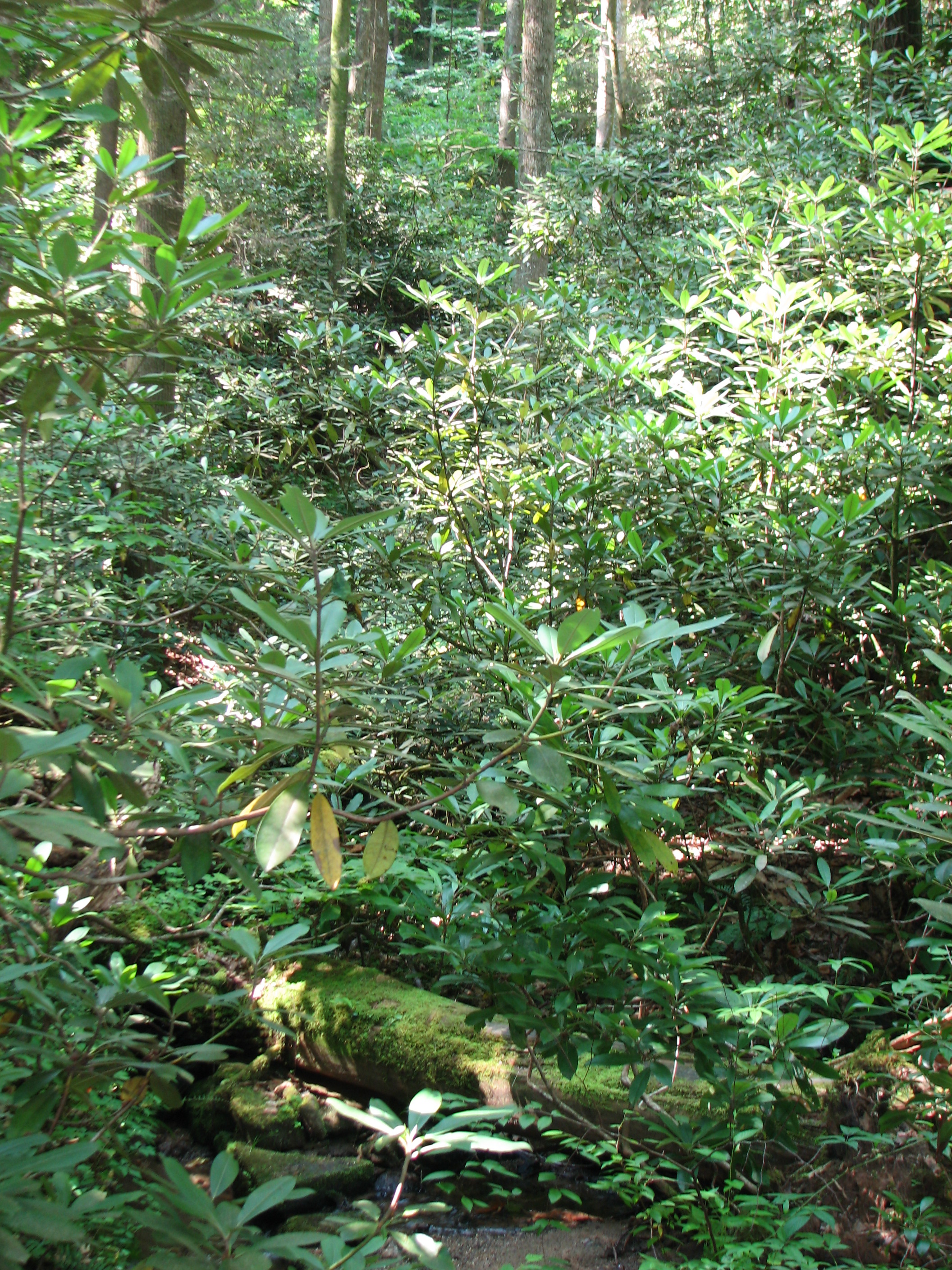 People like to argue for which "Warwoman" the dell is named after. Two women became famous for being Warwomen in Georgia. First was Nancy Hart, a Revolutionary War era woman who may have fought at the battle of Kettle Creek with her husband and sons. Second is Nancy Ward, a Cherokee "beloved woman" also known as Warwoman. She was very powerful in the Cherokee clan rule, for she was the last warwoman in the East. However, I believe it was neither. Nancy Hart was not a Cherokee and Nancy Ward passed over into another world around 1824. I believe this was another Warwoman whose name we will probably never know.
Unmanaged logging in the late 1800's and early 1900's degraded the forests. The Civilian Conservaation Corps (CCCs) went to work restoring the land by planting trees and controlling erosion. Enrollees in Company 457 built the original picnic shelters, fish holding tanks, latrine and stonework drains in Warwoman Dell.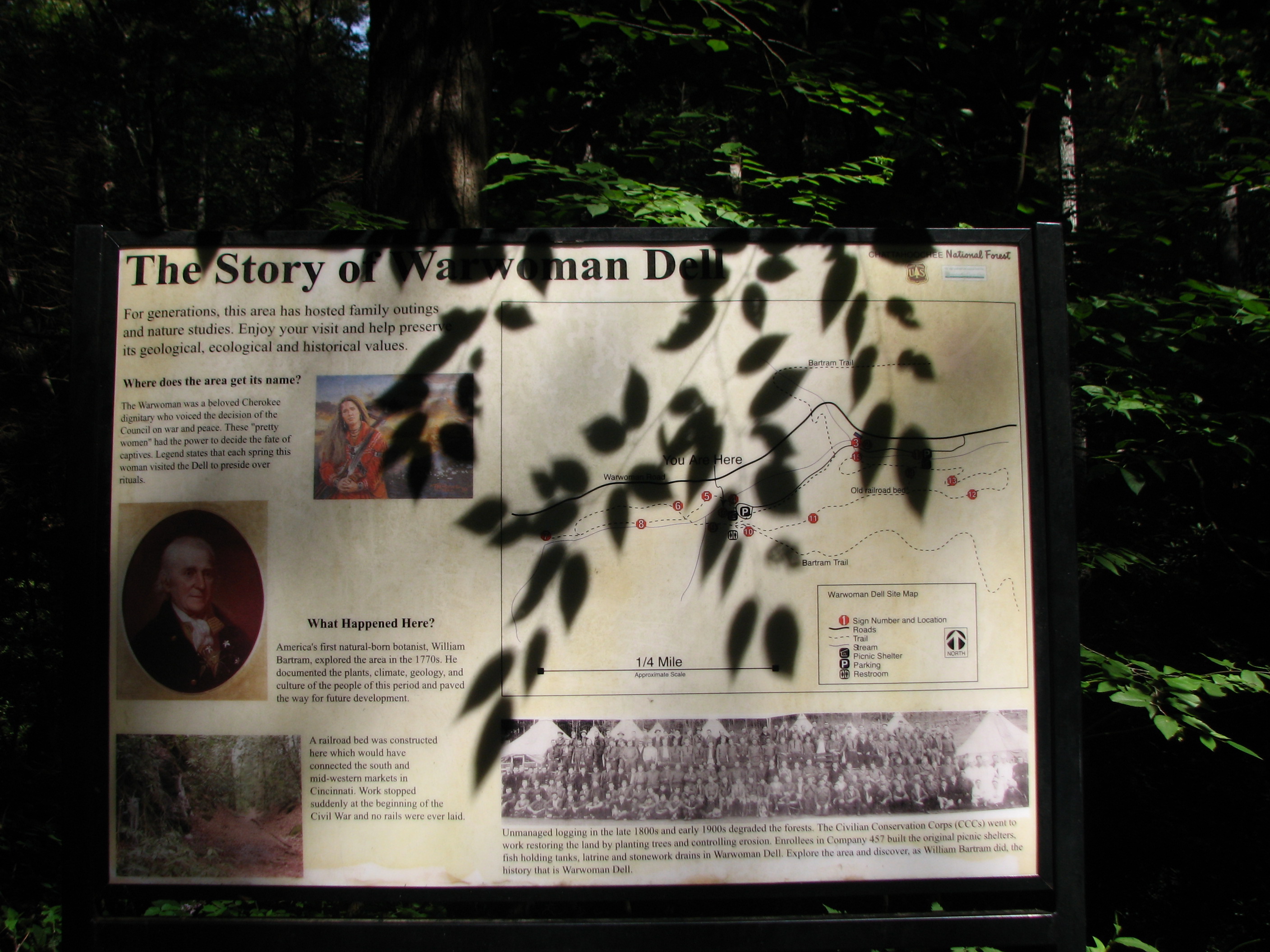 America's first natural-born botanist, William Bartram, explored the area in the 1770's. He documented the plants, climate, geology and culture of the people of this period and paved the way for future development.



A railroad bed was constructed here which would have connected the south and mid-western markets in Cincinnati. Work stopped suddenly at the beginning of the Civil War and no rails were ever laid.